Do you have a teenager who needs braces?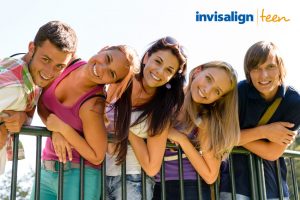 If your teen is involved in sports, plays a musical instrument or is concerned about the appearance of their smile, Invisalign Teen® treatment may be a better choice than traditional orthodontics. At the office of Victor J. Dongo, DMD, PA, we are pleased to offer these clear aligners for simple, aesthetic and comfortable orthodontic treatment that will not impede your teen's school or social life. Contact our office at (305) 512-3700 today to speak with our orthodontist, Dr. Maria Isabel Guevara, about about Invisalign Teen clear aligners in Hialeah, Florida.
Why Invisalign Teen Aligners?
Positive Self-Esteem: Invisalign Teen aligners are clear. Your teen does not have to be self-conscious about metal braces in their mouth. Their teeth can be straightened without anyone knowing.
Hygienic Use: Invisalign Teen aligners are removable. Unlike with braces, your teen can eat and drink what they want during treatment. No forbidden foods. Then they can take them out — they can brush and floss normally to maintain good oral hygiene.
Comfort: There are no metal brackets or wires as with braces to cause mouth irritation, and no metal or wires means your teen spends less time in the doctor's chair getting adjustments.
Affordability: Invisalign Teen treatment costs about the same as traditional and other clear braces and is covered by most types of health insurance. Also, financing options are often available.
Faster Treatment: With the latest technological advances, such as SmartTrack® material, your teen's smile is transformed up to 50% faster, so they can get their best smile sooner.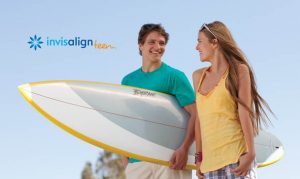 Invisalign Teen aligners treat:
Overly crowded teeth
Widely spaced teeth
Crossbite
Overbite
Underbite
Contact us today to start your teen's smile journey. Our experienced orthodontist and team specialize in providing exceptional Invisalign treatment for your teen. With discreet, removable aligners, we can straighten your teen's teeth comfortably and effectively. Take the first step toward a confident smile and contact our office today for a personalized, complimentary Invisalign consultation!
Invisalign and the Invisalign logo, among others, are trademarks of Align Technology, Inc., and are registered in the U.S. and other countries.