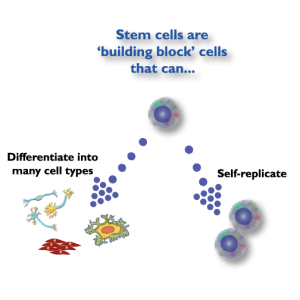 Did you know there are stem cells in your teeth?
Dentistry is rapidly changing field, and at the office of Victor J. Dongo, DMD, FAGD, we are proud to be changing with it. Thanks to a partnership with National Dental Pulp Laboratory, Inc. (NDPL), our patients now have the option to harvest and store stem cells from their children's baby and wisdom teeth. These vitally-important dental stem cells have the ability to regenerate into various cell types for medical treatments in the future.
We recognize the importance of advancements in stem cell therapies to treat future medical conditions and diseases, and believe that parents should have the opportunity to store these potentially life-saving stem cells at an affordable price. For this reason, and for their decades of expertise in stem cell preservation, NDPL was a clear choice for us.
If you or a family member is in for a tooth extraction and would like to take advantage of this opportunity, our staff will remove the tooth and ship it to the NDPL laboratory. Once received, the stem cells from the dental pulp will be extracted and cryogenically frozen. Following process and storage of your stem cells, NDPL will provide a detailed lab report. At the office of Victor J. Dongo, DMD, FAGD, we are constantly looking for new ways to serve our patients, and we believe this is a non-invasive, affordable way to help plan for a child's dental and medical future.
Enrollment is quick and simple, and is done directly through NDPL prior to the date of tooth extraction. The cost is $695, which includes the processing of stem cells from up to 4 teeth, and the first year storage fee. Even better, this fee may be broken down into 12 interest-free payments of just over $37 a month. The subsequent annual storage fee is just $125 a year.
To take advantage of this unique opportunity to save a special cell, enroll with NDPL here, or by calling 774-843-2984.